Hunter's Moon? ~ Pumpkin Moon?
Full Moon Exact: Friday, November 3, 2017
10:23pm PDT (05:23 UT Saturday, Nov. 4)
A Random Act of Kindness Lifts Our Spirit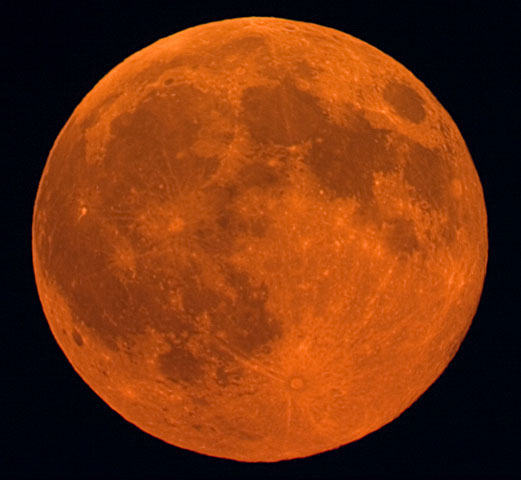 Image: John Stetson helped local students
C. LaCroix and C. Miller snap this picture.
Is the 2017 Hunter's Full Moon a Supermoon?
The moon is at perigee, it's closest point to Earth,
November 5, at 4:10pm PST (00:10 UT Nov. 6).
In the Northern Hemisphere traditionally the Full Moon following the Harvest Moon is called the Hunter's Full Moon. The origin of the name actually relates to the harvest.
... 1 month after the harvest hunters used to ride out under the light of this full moon to hunt the small animals that came out to forage what was left of the harvest. Star Gazer
Since I'm not a hunter and love animals and pumpkins, I prefer calling this Moon the Pumpkin Moon. Hmmm ... Let's break an old tradition with a random act of kindness. Let's make this a "no hunting" Full Moon and surprise our animal friends by doing something nice for them. Our kindness is bound to lift our spirit and the spirit of the animal kingdom!
The Moon rises in the east as the sky darkens, is high overhead around midnight and sets in the west around sunrise. Catching a moonrise or moonset means you are more likely to see a colorful Moon. The closer the Moon is to the horizon, the more its light is tinted by our atmosphere and our pollution. Maybe you'll get lucky and actually see a pumpkin colored Moon! Rise/Set/Transit Times ~ Major Bodies
... the moon's tilt at this time of the year makes the "man in the moon" particularly visible. Some astronomers believe jack-o-lantern carving was inspired by the rising, orange October moon ..." USA Today 2001 Oct. 31
The Moon will look Full for two nights - Friday, November 3, and Saturday, November 4. 'Tis the season for a heavenly jack-o'-lantern to be smiling down upon you!
On average, the moon rises about 50 minutes later each day. But when a full moon happens close to the autumnal equinox – either a Harvest or a Hunter's Moon – the moon (at mid-temperate latitudes) rises only about 30 to 35 minutes later daily for several days before and after the full moon. The reason is that the ecliptic – or the moon's orbital path – makes a narrow angle with the evening horizon around the time of the autumn equinox.

The result is that there's a shorter-than-usual lag time between successive moonrises around the full Hunter's Moon.

These early evening moonrises are what make every Hunter's Moon special. Every full moon rises around sunset. After the full Hunter's Moon, you'll see the moon ascending in the east relatively soon after sunset for a few days in a row at northerly latitudes. EarthSky.org

2017 Scorpio Full Moon Global Meditation
Participate in SouledOut.Org's Full Moon Meditation
Note: Though Halloween precedes this Full Moon in 2017. I wanted to leave you with this note, especially if you're visiting this page before October 31. Halloween is usually depicted with a witch riding a broom in front of a Full Moon. Many people, as a result mistakenly believe there is a Full Moon every year on Halloween. In fact, there was a Halloween Full Moon in 1955 followed by one in 2001 - 46 years later. We'll have to wait until 2020 for the next Halloween Full Moon! In 2017 we have a Waxing Gibbous Moon for Halloween.
A Witch by Starlight ~ Happy Halloween!
Reach for Heaven's Light,
if you ever have a fright!

I'd like to know your thoughts about The Night Sky ...
send me an email.
May your Night Sky traveling always be filled
with Celestial Delights and Treats!
Susan Sun
Look Up! ~ Links
Links to star maps, sky calendars and more.
Thank You for Your Heartfelt
Participation & Generosity!
Questions? Answers? Impressions?
Login to WeCycle Wisdom SouledOut.org's Living Wise Blog
Discovering the Heavens
The Night Sky
The Planets
Choosing a Telescope
Cosmology ~ Highlights
Cosmology
Linkups~SouledOut.org's Recommended Links
Glossary of Esoteric Terms & Phrases
SouledOut.org Site Map
SouledOut.org Home