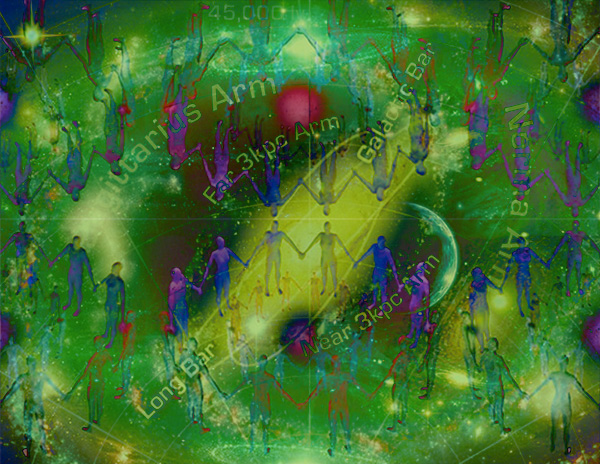 Planetary Liberation Inaugurates Cosmic Freedom
We at SouledOut.org meditated together to invoke the Keynote for the 2013 Spiritual Year, and the following impressions came through for this new cycle:
Simultaneously A Mantram & Vision unfolded ...
Envisioned a pillar of energy firmly anchored on Earth. Groups & individuals appeared all over the planet & stood facing away from the earth ... connecting in a rainbow of colors to different stars & constellations. Each was aligned to a stars vibration ... This Mantram was Impressed as the vision unfolded ...
We Are The Monads and Here We Stand and Standing Know
We Are The Synthetic Cosmic Path of Life Itself