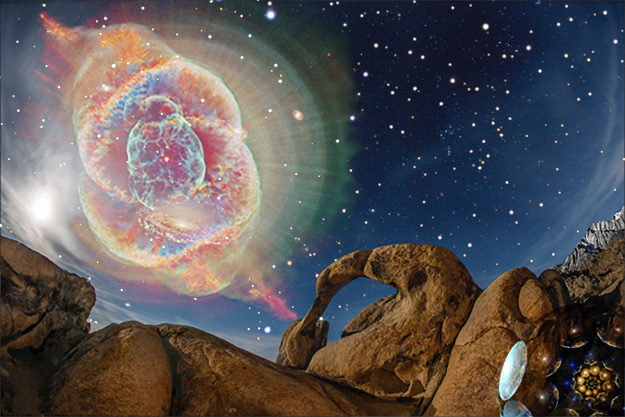 ... there is a path to follow that allows for us to move through this time of change.
Walk gently upon our earth with respect for her and all life.
A return to connecting our heart with the heart of the path to the future.
- Hopi Call to Prayer
Pisces Festival 2018 Meditation ~ Audio

We welcome all who wish to participate in this global
meditation to meditatie at or within 12 hours of the
actual time of this year's Full Moon in Pisces~Virgo
Thursday, March 1 ~ 4:51 pm PDT / 00:51 UT Friday, March 2
and any time you're impressed to, during the monthly cycle.
For the Full Moon Festival during Pisces 2018 ~ we continue to utilize our meditation focus theme for the annual cycle, based on "Cosmic Freedom Inaugurates Planetary Liberation".
The Pisces Festival culminates the current Spiritual Year, with the new cycle commencing at the upcoming spring equinox.
For this guided Pisces Festival Meditation, the audio player at the above link provides a spoken, produced version of the meditation with music, so you may listen while meditating, uninterrupted.