Hello Night Sky Travelers,
January 9, 5:30pm PST marked the beginning of a new lunar cycle that peaks with the January 23 Full Moon, and ends February 8, 6:39am PST.
Lunar Theme: With the Vision of the Eagle & the Voice of the Angels We begin our New Year "Our New Moon lies under the auspices of majestic Aquila the Eagle and inspirational Lyra, harp of the angels. Acceleration, imagination, originality and artistic inspiration, vision and insight amalgamate to create the hallmark of this lunar cycle ... begins an acceleration of global events and geo and sociopolitical transformation occurring throughout 2016 ... revelatory disclosures that may not only begin the obsolescence of our existing technological paradigm, but also humanity's very consensus of reality." Click the lunar theme link for more insights by Nick Fiorenza.
The folks at SouledOut.org invite you to celebrate the current lunar month by participating in the Aquarius Festival Global Meditation.
Orion Gives Birth ~ Rules the Winter Night
Mercury Retrograde ~ Jupiter Retrograde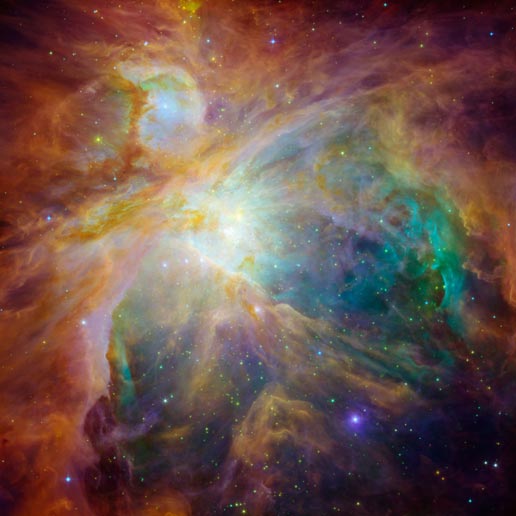 Image: NASA / JPL–Caltech / STScI