Just think!
Each of us carries within himself the One Fire,
immutable throughout the entire Universe.
- Agni Yoga, Fiery World I
Rounding out our focus for the Leo lunar cycle on cycles and rhythms ~ this week, through the lens of Cosmic Oneness ~ we turn to Essential Divinity.
This principle relates to the 1st Ray of Will, Power and Purpose, and permeates ALL ~ including the other 6 Rays and all they influence.
The One Life
Cosmic Oneness
Unity Consciousness
Yoga of Synthesis
Cosmic Identification
As manifestations of Essential Divinity, each of these terms refers to the Life aspect inherent in all expression ~ the underlying Life to which we belong and are a part.
When we consider our own place within this Whole of Life, it helps to recognize that we are individual units ~ members of the one Humanity. And that Humanity as an entity plays its part within the greater whole, comprised of all the kingdoms.
Through participation in the initiatory process and dedication to its unfolding potential, both as individuals and as members of the group/s to which we belong, we are demonstrating our Divine qualities.
In taking responsibility for our own individual self, for our expression in the three worlds, this assists in developing the Unity Consciousness that will eventually transpire.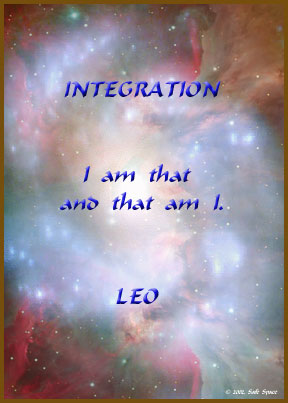 Your Impressions and Comments are valued on WeCycle Wisdom.
Once you've logged into WeCycle Wisdom and posted your relevant Comment in response to this post (or other post, as appropriate), you'll be approved to create your own blog entries and in the future are welcome to share topical, pertinent discussion of the Ageless Wisdom in the form of blog articles on WCW.