Our Saving Grace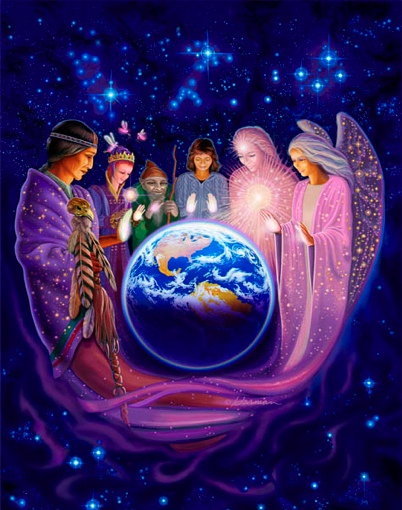 The combination or synthesis of Purpose, Evolution, and Activity
which will finally manifest as The Christ in outer expression,
we refer to as the Divine Plan.
- Lucille Cedercrans, The Nature of the Soul
The two following Global Meditations give us the opportunity to participate in the Unity of the One Life. Ignite your heart in the Sea of Fire and stream forth its Life, Love-Wisdom and Life to the Earth.
- Susan Sun
Esoteric Advent
November 29 – December 25, 2015
Option to continue through:
Epiphany, January 6, 2016
(Begin focus anytime.)
This astrological period of meditation coincides
with the 4-week religious Advent that countless
Christians observe worldwide. Esoteric Advent is
the third annual rite of deep spiritual immersion
and unified approach to the Christ and His
Companions – via an extended ritual of
simultaneous prayer, inspiration, meditation,
contemplation and invocation. The invitation to
participate is extended to experienced meditators,
to those who are firmly and consciously
'treading the Lighted Way' and those who
could be in resonance with this approach.
The time period covered includes the
Winter Solstice, Christmas Day, the Full
Moon in Capricorn and the Epiphany.
Every Sunday a different meditation
is given and each one builds upon the
other. Every week on Monday, meditations,
contemplations and spiritual exercises are given.
Cycle of Conferences
November 30 – December 11, 2015
(Begin focus anytime before or during.)
Cycle of Conferences is currently focusing
on the UN Climate Summit in Paris.
More: Paris Summit Information Hub
"What we do know is that we, as a species,
are having a profound global impact on the
health of the planet … no part of Earth
is unmarked by humanity's influence."
Visualisation is included in the CoC link.
CoC Thoughts for Pondering Earth Stewardship
* * *
Additional Links of Interest
Sol Visits Ophiuchus the Medicine Man Nov 30 – Dec 17
Solar bathe & radiate healing energies to the Summit!
Transmission to Invoke Divine Intervention
14-min. transmission to support the Climate Summit
Your Impressions and Comments are valued on WeCycle Wisdom.

Once you've logged into WeCycle Wisdom and posted your relevant Comment in response to this post (or other post, as appropriate), you'll be approved to create your own blog entries and in the future are welcome to share topical, pertinent discussion of the Ageless Wisdom in the form of blog articles on WCW.