| | |
| --- | --- |
| Old Turtle's ... Malachite Dreams | |
Here you will find Old Turtle's gift of healing poems, sacred rituals, prayers, prayer poems, and stories for children of all ages.
At this time in history, when the words and language in the world are used like weapons that daily attack us disturbing our sense of well-being, these words are offerred as an alternative. Let them sing in your heart, laugh in your ears and dance in your soul, and let them reassure you there is hope for us all, for our planet to heal. We are walking out of the dark night of despairing unconsciousness. This is a gift to help guide the way, when the journey is hard. Open your hearts, enjoy, share and restore your healing hearts and may the blessings of the Universe be with you all.
Old Turtle is a medicine name received in a dream ... a gift from Brave Hawk, a young Native American man. Turtles are grounded survivors both on sea and land. It suited Old Turtle's fancy to use this medicine name to key into magical inspirations and to share with you.
As you enter Old Turtle's Malachite Dreamtime, create or imagine a gathering of some friends or "enemies" or both, form a circle around a fire or some candles, at the beach, at sunrise or sunset or at a mountain, by a stream or in the deep forest or the high desert plain ... a place that is sacred to you. Light some sage or incense. Still yourself. Take three deep breaths. Listen to your breathing. Pass a prayer stone. Read one of Old Turtle's Malachite Deams. Ring a bell or cymbols between each reading, and let the healing begin!
HO!
From my heart to your heart, to the heart of the Universe ...
Old Turtle
1923 – 2007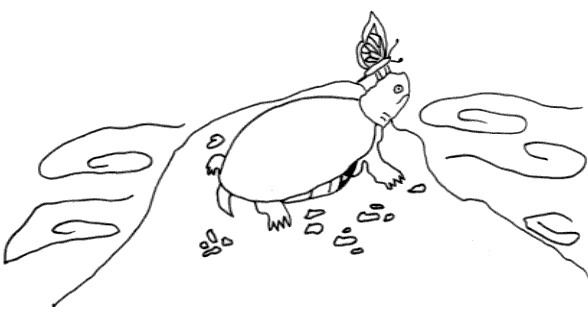 Old Turtle's Gifts for You
The Mystery of the Witch's Broomstick
Malachite
Earthly Delights
Festivals
Bunny Hollow
SouledOut.org Home