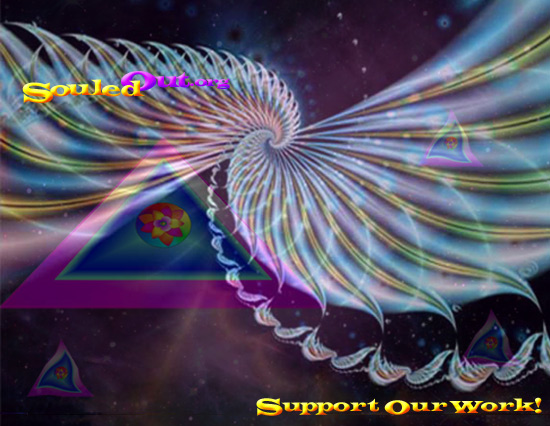 SouledOut.org is the online media expression of Safe Space, founded in California in 1982 as a nonprofit organization.
Our online mission is to bring the experience of Divinity to everyday life in order to Cultivate, Educate and Inspire All towards Universal Truths.
You're invited to participate ..
Here are ways to Support Our Work!
• Share SouledOut.org web pages with friends.

• Subscribe to our email list for monthly reminders about our full moon meditation focus. For the spiritual year, our monthly meditation seed focus is Cosmic Freedom Inaugurates Planetary Liberation.

• Monthly Spiritual Focus ~ Participate daily in the manifestion of Humanity's Divine Destiny in a unified spiritual focus guided and inspired by our lunar monthly meditation seed focus.

• Participate in Spiritual Festivals ~ Send us information on any new Global Meditations.

• Meditate on the Principles and Laws of the Kingdom of Souls with SouledOut.org.

• Share meditation impressions and let us know your experiences while visiting SouledOut.org, send to bewise@souledout.org.

• Contribute financially ~ This enables us to continue our online ministry and our service in the world. As Safe Space is a 501(c) (3) nonprofit organization, these donations are tax deductible as allowed by law.

• Enjoy the Experiment, the Experience and the Expression of SouledOut.org!
Email us at Bewise@SouledOut.org
Thank You for Your Heartfelt
Participation & Generosity!
Linkups~SouledOut.org's Recommended Links
Glossary of Esoteric Terms & Phrases
Site Map~SouledOut.org
SouledOut.org Home