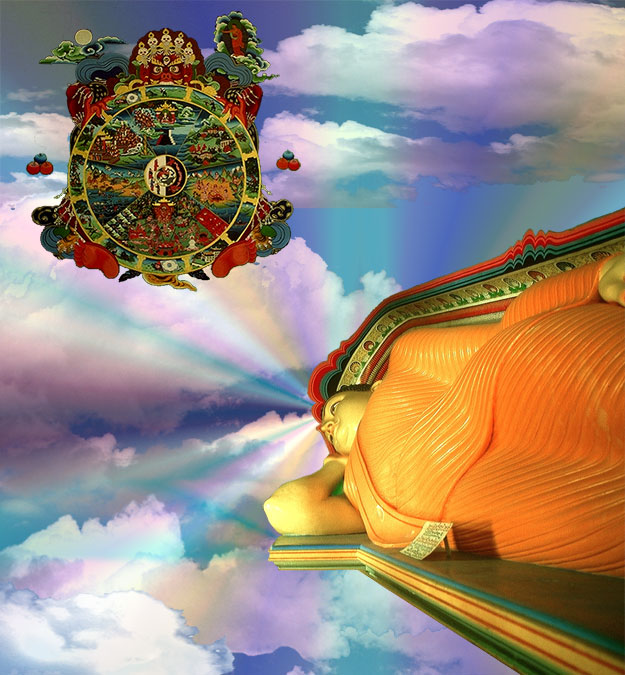 Great Path of the Clear Plane, Sea of Fire ...
Bliss ... Just Be!
Simple Practice ...
A Simple Meditation to achieve a heart filled with love and compassion ...
Create with the Nectar of our Divine Essence ~
Align Top of the Head, Sea of Fire,
Supreme Bliss, Nirvana
and
Breathe in
Lungs Fill with the Breath of Life Itself,
Heart Expands
Embodying Joy
Outbreath ... Embrace Happiness
Expressing All!
Just Be It!
Happy Buddha!
Maitreya Buddha ... The Coming One Is Here!
Tag, you're It!
Giggle!
Great Path of the Clear Plane, Sea of Fire ... Bliss ... Just Be!
Honors SouledOut's Impressions for 2013 and 2014
Practicing the good heart, or bodhichitta, is the essence of a good life and the best possible habit. Bodhichitta, which is a heart filled with love and compassion, is also the essence of a Buddha. It purifies negative karma and accumulates positive karma. Lama Zopa Rinpoche says, "The main thing is to practice bodhichitta. Dying with bodhichitta is the best way to die."

Try to get to the point where your emotional default is into bodhichitta. In other words, what is your automatic reflex to life situations, especially difficult ones? Do you think about yourself, and how you might profit or escape from a situation? Or do you think about others, and how you can help? Progress on the path, and a sign that you're well prepared for death, is when the former changes into the latter, when you default not into selfishness but into selflessness. If you're uncertain about what to do in a situation, just open your heart and love. This is training in bodhichitta.

- Preparing to Die: Practical Advice and Spiritual Wisdom from the Tibetan Buddhist Tradition, Andrew Holecek, p. 16
Dispels the Glamour & Illusion of Death, Living & Dying are as One ...
Thank You for Your Heartfelt
Participation & Generosity!
Death The Great Adventure Audio Programs
Beautiful New Tradition Ascension Ritual
Living with Death~An Invitation
Change ... The Little Death
Death Defying Quotes
Our Life with Death
Life Meets Death
Shared Journeys
The Blue Pearl
Graceful Exits
Healing Arts
Living with Death
Linkups~SouledOut.org's Recommended Links
Glossary of Esoteric Terms & Phrases
SouledOut.org Site Map
SouledOut.org Home